Can I delete a Case Number from my system?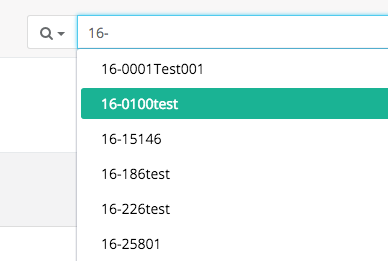 Question from client: Is there a way that we can delete a case # all together? We have people entering in the case number incorrectly and we would like to just delete the case # all together.
Answer: There are VERY few scenarios in SAFE where something can be deleted. However, I don't believe you want to delete a Case # as much as you want it to display the correct one. If you edit an existing case and change the case number, that will effectively make that case go away.
Related Articles

Case Number Formatting

Question: Can I control the formatting of a case # upon case entry? Answer: Yes. If you are an Org Admin, go to Settings > Organizations. On the Org Settings tab (the default tab) go to the Case Number Formatting section. If you want to require a ...

How to Create and Add a Case in S.A.F.E.

Creating a Case Quick Menu » + Add \ Case When adding new items to the system, users begin by creating a new case/project to contain them. Depending on your organization's industry and preferences, your tracking containers may be referred to as ...

What is a Org Number (Org#) ?

Question: When I am in the "Items" tab" and printing various reports, I see these term "Org#". What is a Org #? Response: The Org # is an ascending item # for every item in the system. Sort of gives you a view of how many items you have entered. ...

Configuring the name to be first / middle/ last has caused the names not to show up in the Case Persons - just sees person types

FLUID has a standard name field that is displayed on the case view for the person. If a client has created new fields for the name, these will not show on the case form. If the client wants to change the "name" field to say "Last Name" they can. They ...